Zipang Modern Japanese Cuisine
It's always cool finding places like this.
Tucked away at the corner of 11th Jamboree and Scout Fuentebella in Quezon City, chances are you've never heard of Zipang unless you live in the area. It's only a few blocks away from bustling Tomas Morato, but it may as well be in a different time zone as far as foot traffic and walk ins are concerned.
In fact, the only reason why we even know that this place exists, is because it's located along the route towards my in-laws' house. If it weren't for that, then we probably would never have discovered it. And that would have been an absolute shame because this little nondescript Japanese restaurant, as we just found out tonight, happens to be run by an actual Japanese chef.
Like I said, it's always cool finding places like this. 🙂
Uni (Sea Urchin) Sashimi – PHP 155
They were almost out of uni so what you see here is a half order.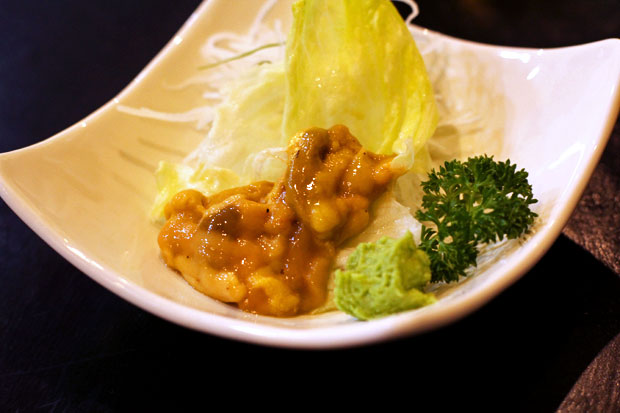 Salmon Sashimi – PHP 198
Pretty decent salmon sashimi

Mixed Sushi Plate – PHP 350
Not the best plate of sushi I've ever had, but not bad. I don't think sushi is their forte here.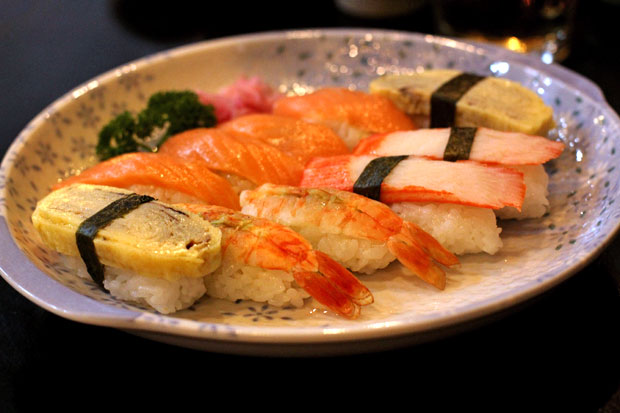 Sanzokuyaki – PHP 300 (meal) / PHP 250 (ala carte)
The best thing that we had tonight, sanzokuyaki is a Nagano specialty of deep-fried teriyaki chicken thigh. Similar to but bigger than karaage, it's crisp and crunchy on the outside with tender, moist chicken thigh meat. Really flavorful and something that we both enjoyed.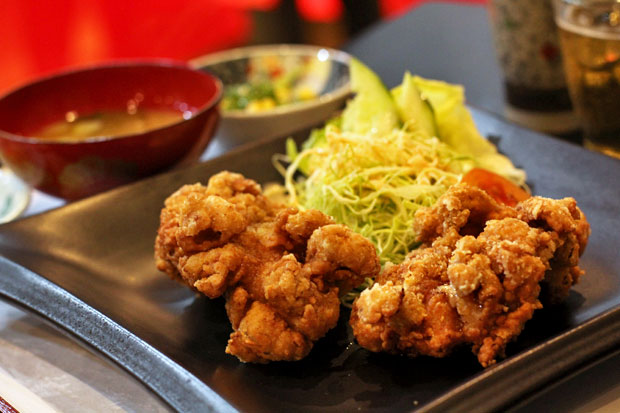 It's nice to meet you Chef Masashi, they call me JB ma-sushi. 😛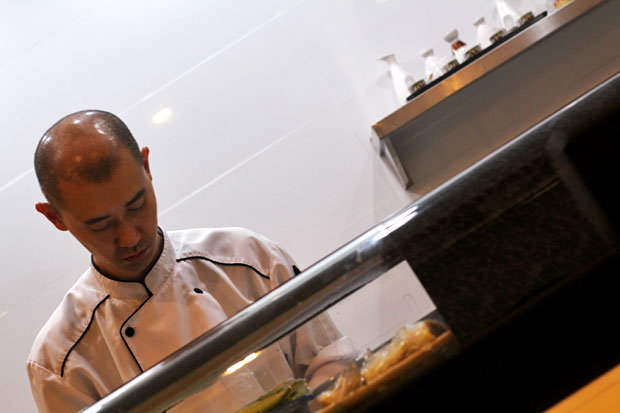 Cute little kimono toothpick man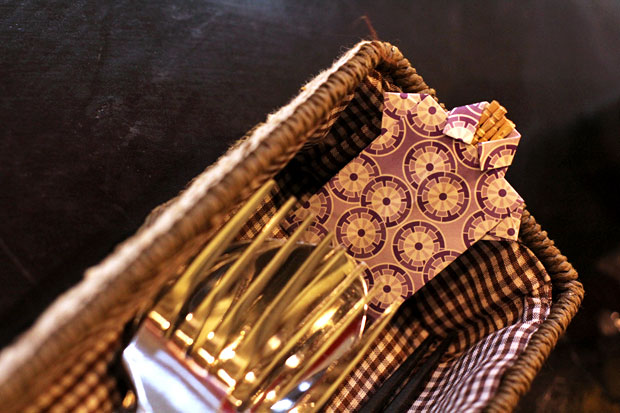 If you live in the area but haven't tried Zipang yet, then I suggest dropping by sometime. The food is pretty good and the choices somewhat different from your typical Japanese restaurant. Prices aren't bad either.
Personally, I'm a sushi whore so I'm partial to places that serve really good sushi, but I enjoyed our meal here nonetheless and wouldn't mind coming back. One thing's for sure, with Chef Masashi at the helm, you never have to worry about their food being authentic. 😉
Zipang Modern Japanese Cuisine
#6 11th Jamboree Street corner Sct. Fuentabella Street, Quezon City
Tel: 875-7834
Facebook: ZipangPH
Operating Hours: Mon-Sun, 11AM-11PM
JB is one half of Will Fly for Food and its chief itinerary maker.  He's the one to blame for all the crappy photos and verbal diarrhea on this blog.  Don't listen to him.
Latest posts by JB Macatulad (see all)