An Evening of Surprises at Parrillada Grill
This place surprised us.
We were all set to have dinner at that fun food court on Malingap Street last Sunday, when we were disappointed to find the entire compound closed. Bummer. We were really excited too, having brought our beloved pugs Henry and Mona with us that night. Starving at this point with our options limited by the presence of our two furry babies, we remembered seeing outdoor seating at Parrillada Grill so we decided to have dinner there instead.
Not to be a snob, but places like Parrillada Grill don't usually get me too excited. In the sea of interesting restaurants that is Maginhawa, an unassuming ihaw (grill) place doesn't exactly stand out.
But what Parrillada Grill lacked in novelty and glitz, it more than made up for in the one thing that mattered the most – flavor.
Parrillada Grill is located in a new building housing several other restaurants like Katsu Cafe, The Sweet Spot, and The Breakfast Table.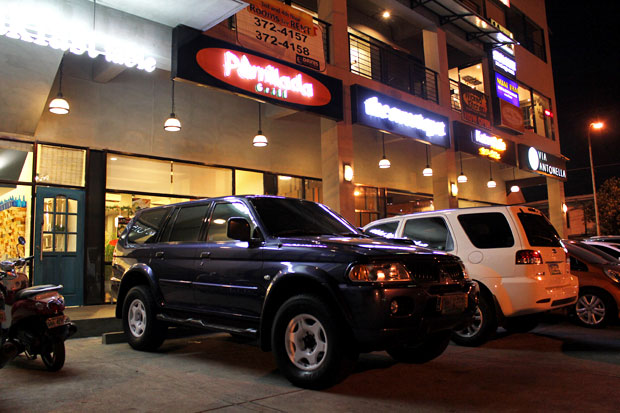 Baby Squid in Olive Oil – PHP 175
Simplicity at its best. Just the most tender baby squid sauteed in garlic and olive oil. So good, I think it would have been even better served with some good crusty bread. We'd come back just for this.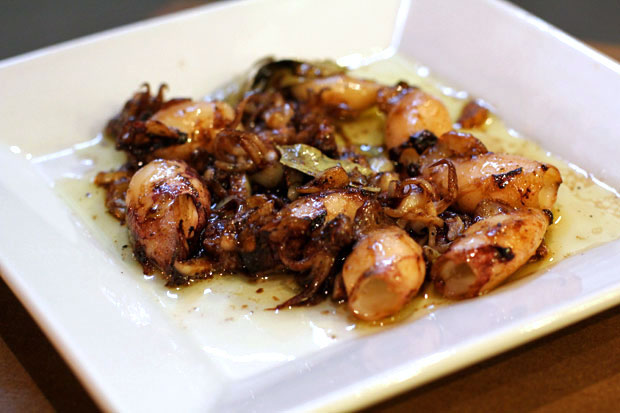 Mussels ala Parrillada – PHP 145
We'd come back for this too. Sauteed with leeks and ginger among other things, it was simple but well executed, and very tatsy.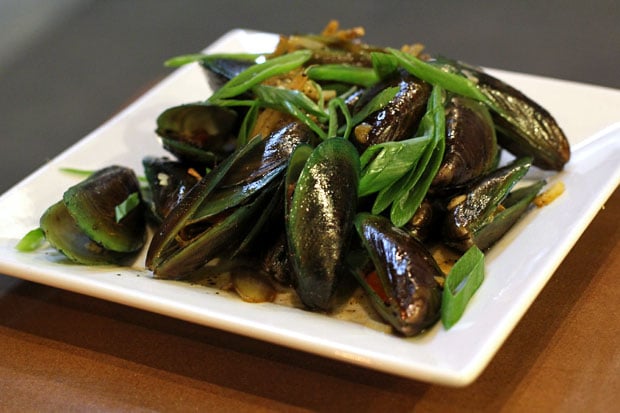 Binagoongang Liempo – PHP 175
This was really flavorful as well. The pork belly may have been just a little on the tough side, but it mattered little. Very tasty and delicious.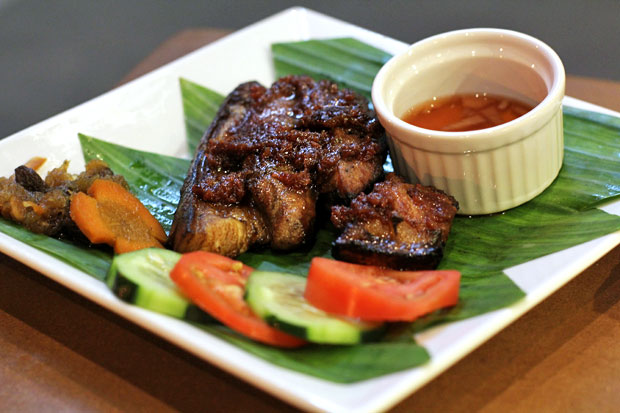 Free sizzling tofu with our bucket of San Mig Light. Nice and flavorful, it was made crisp by the hot plate.



Suman sa Latik – PHP 42
This was pretty good. A lighter suman, it wasn't as dense nor heavy as you would normally find.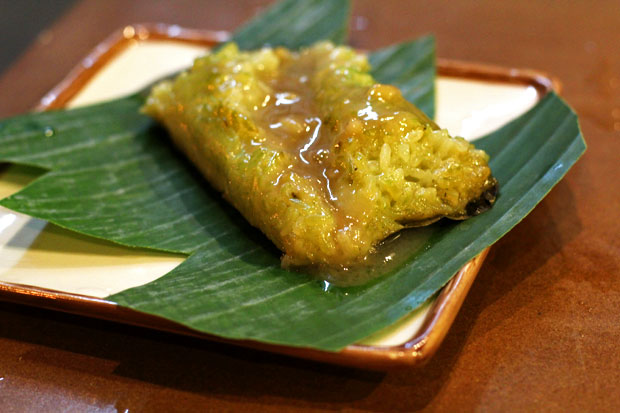 Our official food taster, Mona. 🙂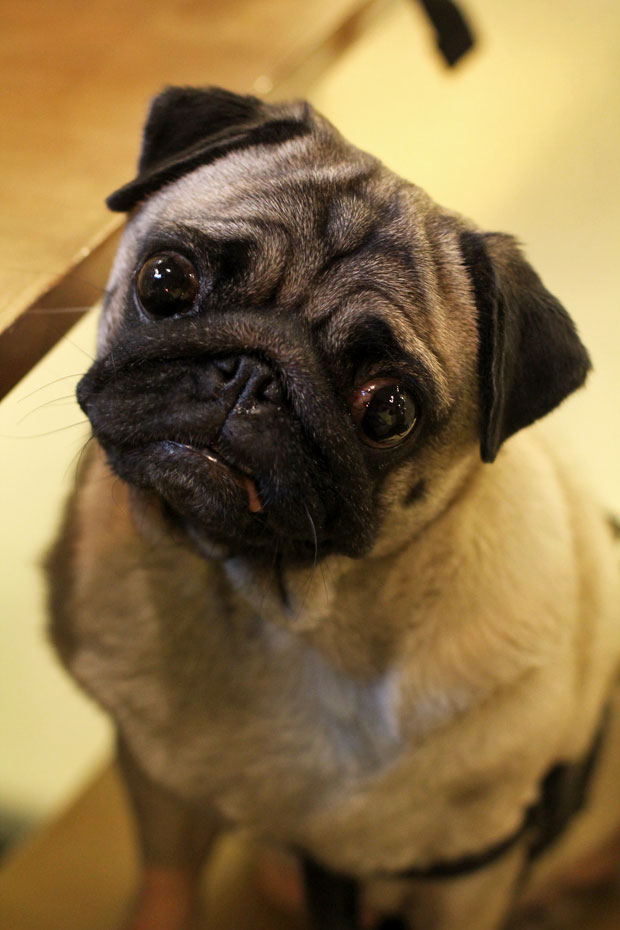 Our official beer taster, Henry. Just kidding. Though he clearly enjoys it, we only let him lick our lips after taking a swig. Crazy dog. 😆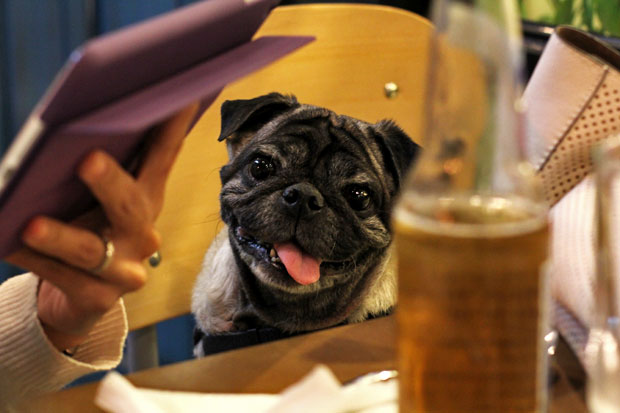 We had already ordered by the time we noticed, but it looks like the porterhouse steak is a popular item here. That and the tenderloin with shrimp. Looking around, they were on many tables and both looked delicious. We'll definitely be ordering those on our next visit here.
In the end, being just another "boring" ihaw place means little I guess, when you're this fucking good. Thanks for reminding me never to judge a book by its cover Parrillada Grill.
Parrillada Grill
189 Maginhawa Street, Sikatuna Village, Quezon City
Mobile: 0917-835-1373
Facebook: ParrilladaGrillandRestaurant
Operating Hours: Mon-Sun, 10AM-11PM
JB is one half of Will Fly for Food and its chief itinerary maker.  He's the one to blame for all the crappy photos and verbal diarrhea on this blog.  Don't listen to him.
Latest posts by JB Macatulad (see all)