No-Nonsense Burgers and Bar Chow at Grind & Co.
If you're one of those indecisive types often confounded by complicated menus, then Grind & Co. is for you.
Simple, unpretentious, with only a few comforting items to choose from, this recently opened burger joint not far from Tomas Morato basically offers just four dishes on their menu – burgers, wings, nachos, and wedges. Easy, right?
With an already focused menu, they don't offer anything too frou frou either. No feta- and fig-stuffed burgers, no chicken wings glazed with manuka honey. Just straight-up, no-nonsense bar chow, with the only choice you really have to make is whether to go one patty or two, bare bones or fully loaded.
Oh, and let's not forget, imported or local too.
With sexy imports like Stella, Beck's, Sapporo, and hefeweizen rocking their fridge for just PHP 120 a bottle, choosing between local or imported beer was just about the most perplexing thing I had to do. ❓
What's missing in this picture? A flat screen TV. All this bar chow and beer would have gone great with some basketball.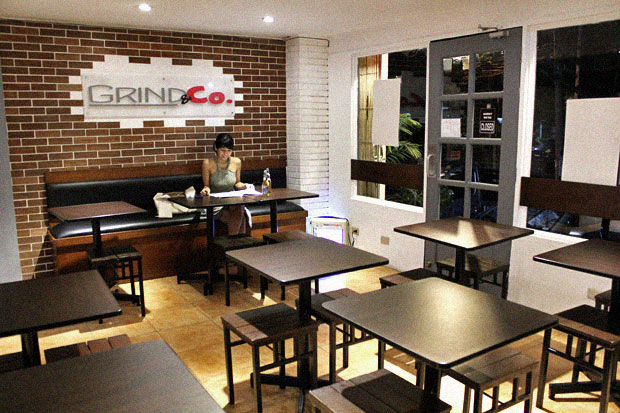 Ultimate Nachos – PHP 110
These were ok. They could have used better chips and thrown more stuff on there like sour cream and olives to justify the "ultimate" moniker, but they weren't bad. I liked the jalapenos and side of fresh salsa.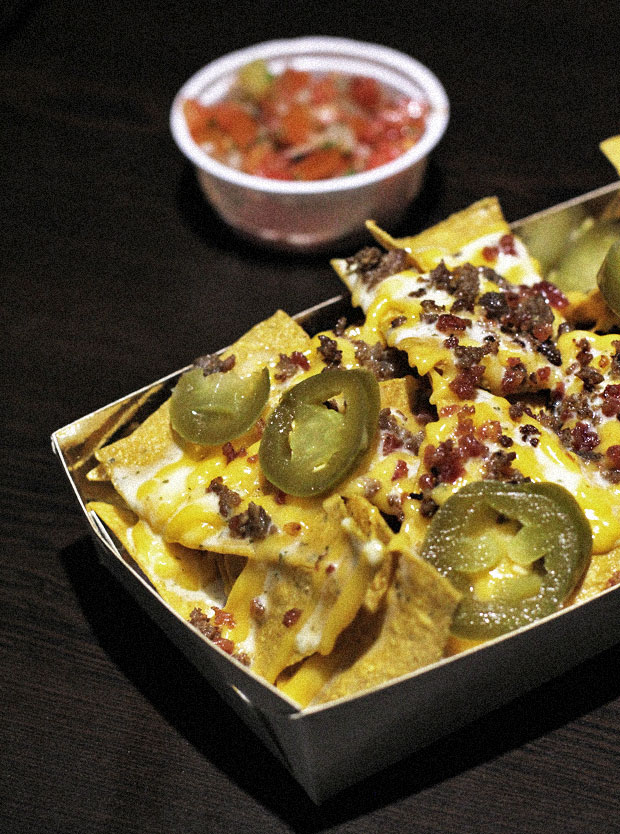 Flavored Wings – PHP 145 (solo – 1/2 lb) / PHP 280 (duet – 1 lb) / PHP 560 (family – 2 lbs)
These were pretty good, nice and crisp. We got ours with Buffalo sauce which was a little spicy, but could have used more flavor. Other flavors are lemon, teriyaki, sweet soy, and sweet chili.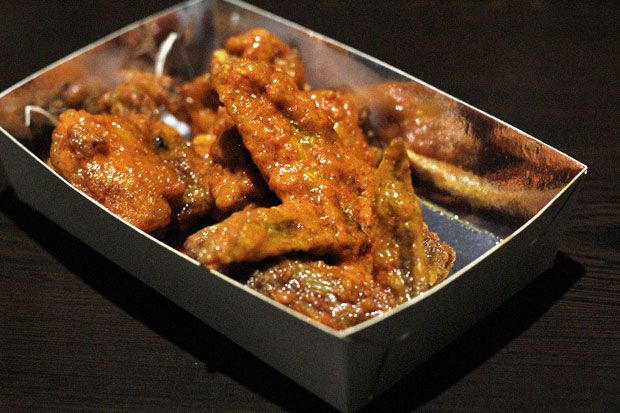 Grinder – PHP 135 (single) / PHP 180 (double) / PHP 225 (triple)
Not bad at all. The burger was tasty and juicy, though I found the bread to be a little too soft for my liking. It would have been better had it been more toasted. You can choose to have one to three patties, then top it with cheese (sauce or slice), bacon, jalapenos, salsa, egg, and/or creamy dressing. Each topping goes for an additional PHP 17-30.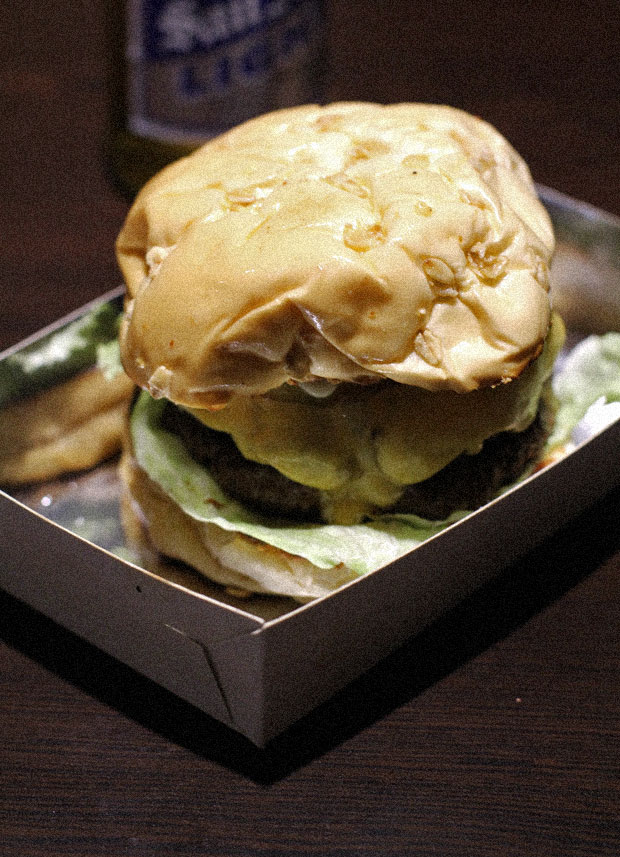 Louis Original – PHP 99
A variation of the grinder that supports my long-standing belief that a sandwich can only be as good as the bread it's on. Served between toasted slices of white bread, the added texture made the burger THAT much better.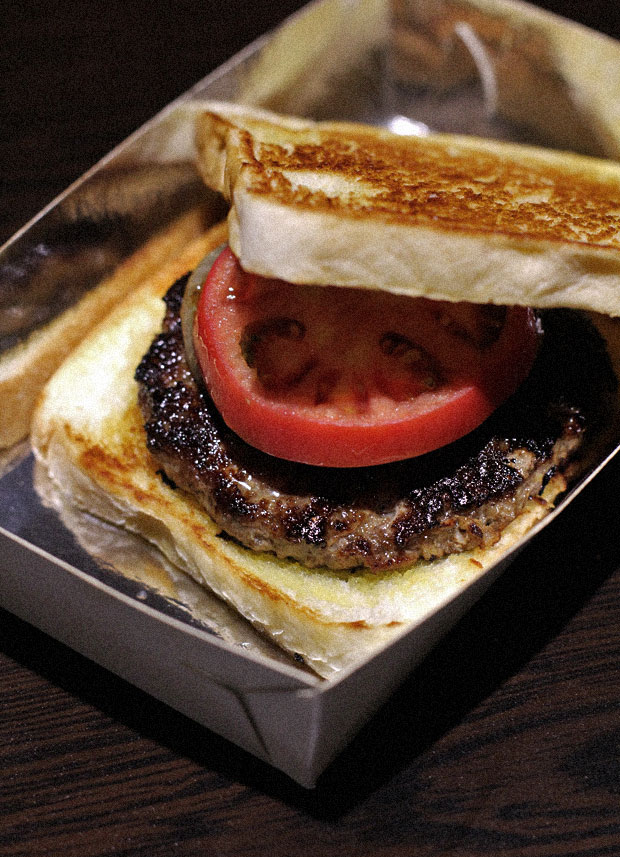 If you like American bar chow, then this would be a good place to check out especially if you live around the area. The burgers are tasty and the space is comfortable. With such a focused menu, you can pretty much sample everything they have in one sitting. The food isn't quite at the level or refinement of a Charlie's or an 8 Cuts, but they're pretty good, especially considering the price.
And those imports! 😈
Grind & Co.
28-C Scout Tuason Street, Barangay Laging Handa, Quezon City
Tel: 709-0055
Website: grindco.jimdo.com
Facebook: grindandco
Email: grindandco@gmail.com
Operating Hours: Tue-Sun, 11AM-11PM
JB is one half of Will Fly for Food and its chief itinerary maker.  He's the one to blame for all the crappy photos and verbal diarrhea on this blog.  Don't listen to him.
Latest posts by JB Macatulad (see all)