Look what the Kiwi Brought
When I heard that my niece Gabby would be spending the holidays in New Zealand with my sister and her in-laws, two words immediately came to mind – Manuka Honey.
It's funny, I had never even heard of manuka honey until a few weeks ago when I spotted an article about it on my Facebook feed. The article claimed that manuka honey, a type of honey produced only in New Zealand and Australia, kills every bacteria or pathogen that scientists throw at it, including antibiotic-resistant "superbugs" that have been plaguing hospitals and killing patients worldwide. Though it's true that all types of honey possess anti-bacterial properties, some varieties are more potent than others, with manuka honey said to be among the most effective.
What makes manuka honey more potent than others is its high concentration of methylglyoxal (MG), up to 100 times higher than in conventional honeys. Believed to be the primary anti-bacterial compound in honey, the higher the concentration of MG, the stronger its antibiotic effect.
A proven topical remedy in the treatment of minor wounds, bites, cuts, and burns, manuka honey is also marketed for use in many other conditions. Though there's little evidence at this time to support these claims, it's said to aid in the prevention and treatment of cancer, the reduction of high cholesterol and systemic inflammation, and the treatment of diabetes, gastrointestinal problems, and eye/ear/sinus infections.
Evidence notwithstanding, it sounds like an unsung superfood to me, one that's about to start a buzz very soon. Gabs, one bottle for tito (uncle) please. 🙂
Manuka honey is produced from the nectar of the manuka tree, which is endemic to New Zealand and Southeast Australia.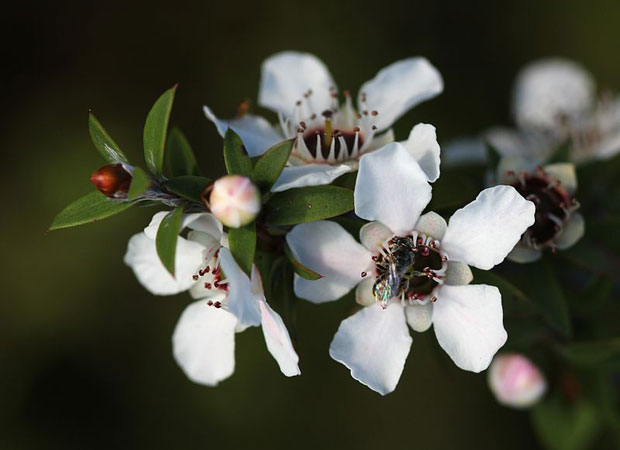 By Avenue (Own work) [CC BY-SA 3.0 or GFDL], via Wikimedia Commons
UMF stands for "Unique Manuka Factor", a scale developed to rate the potency of manuka honey. The higher the UMF rating, the greater the concentration of MG. UMF 20+ is the highest, with this 250g bottle retailing for NZD 75 (USD 62.12).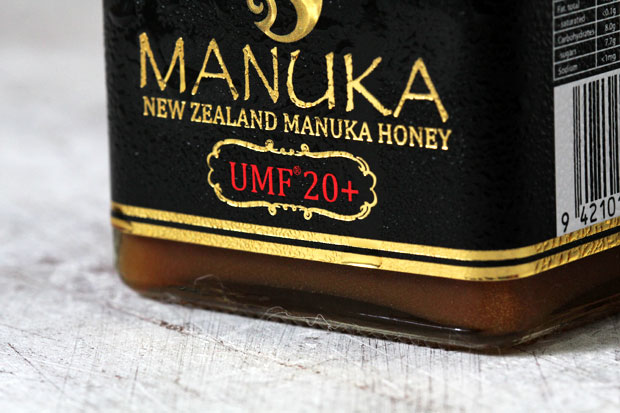 Darker and more opaque than conventional honeys, I scraped a knifeful and found its taste to be strong, earthy, and aromatic. Somewhat herbaceous too. I bet this goes well with the Kikorangi below. 😉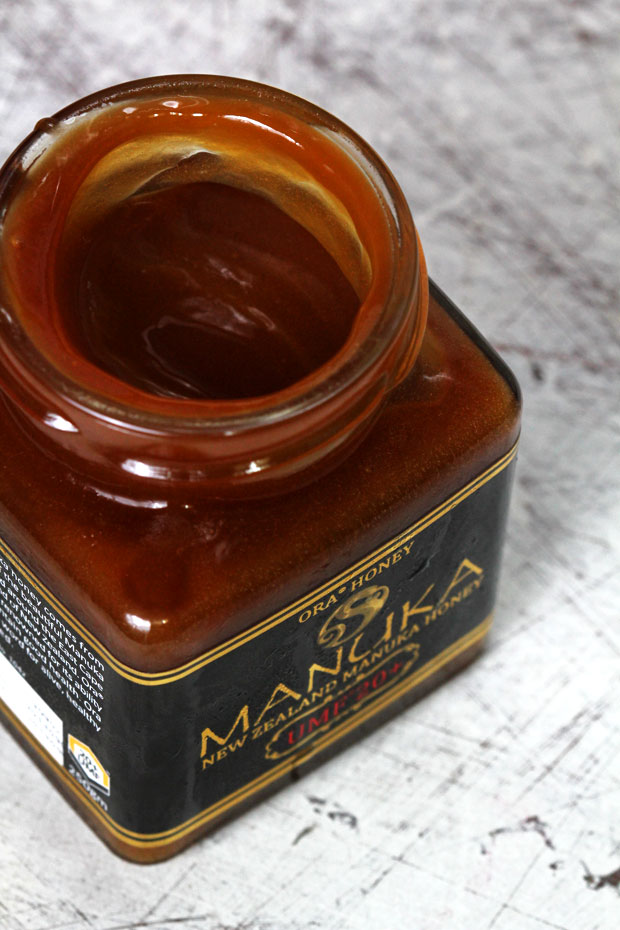 To my surprise (and delight), Gabby brought us back this block of Kapiti Kikorangi together with the manuka honey. A Kiwi blue cheese, Kikorangi, which means "sky blue" in Maori, is a semi-soft triple cream cheese with a golden curd and a rich network of evenly distributed blue veins. It's said to have a perfect balance of acidic and sweet, with a buttery texture and intense flavor that only heightens with age.
A recipient of numerous accolades, including the "Champion of Champions" crown at the Cuisine NZ Champions of Cheese Awards, Kikorangi is hailed as Kapiti's "king of cheeses".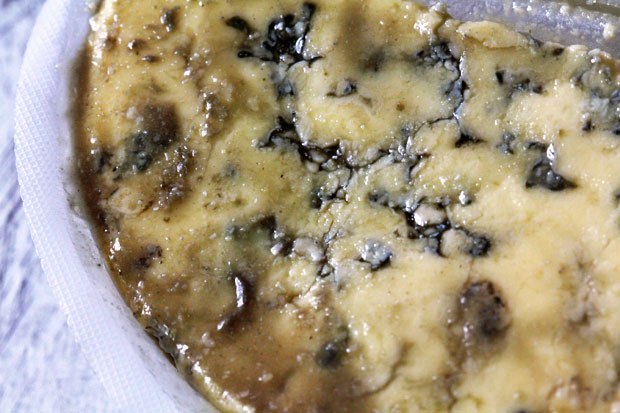 A dark, sexy, potent honey paired with premium Kiwi blue cheese. She may only be 16, but my niece definitely got taste. Now if I can only scrounge up some walnuts and fresh dates…
Thanks a million Gabs and Ate (elder sister)! 😀
JB is one half of Will Fly for Food and its chief itinerary maker.  He's the one to blame for all the crappy photos and verbal diarrhea on this blog.  Don't listen to him.
Latest posts by JB Macatulad (see all)