Dining for a Cause at Cyma
Some things are just too difficult to imagine.
Like the despair you'd feel from losing your home. Or the overwhelming anguish from losing a friend, or a family member. Imagine going through several days without food or water, and the desperation that would inevitably, mercilessly, set in.
As painful as any one of those experiences may be, imagine going through all of them, all at once.
I can't.
For most people, a tragedy like that would be too cataclysmic to imagine. Looking at the devastation, none of it seemed real.
95% of all structures, smashed to the ground or swept away. Dead bodies splayed and unclaimed, littering the streets. Survivors plodding like zombies desperate for anything to eat. And the looting. The shameless politicking above it all.
Unimaginable a picture as that may be for most of us, these weren't scenes from some dystopian, post-apocalyptic film. They were real. Painful, and frighteningly close. Sadly, this was the tragedy that thousands of our Visayan countrymen had to endure in the wake of super typhoon Haiyan.
Like many of us lucky to be spared by this calamity, I've made my donations. I donated to the Philippine Red Cross and to Market Manila, and I will donate again this holiday season in lieu of gifts to my friends and family. These contributions, small as they are, will go a long way towards the rebuilding of lives.
I haven't posted anything in this blog since Haiyan, because the act of talking about food while so many were starving didn't feel right. Admittedly, even this post about dining for a cause, still feels a little awkward, which is why I'll refrain from giving any trivial details about the dishes below. Instead, I'll just say that with 100% percent of this meal's proceeds going to the Philippine Red Cross, never in my life have I ever been more eager to pay for a meal.
Happy as I was to help in any way, I was also abundantly grateful. Grateful that unlike the thousands of Visayans who suffered unimaginably in the wake of Haiyan – losing homes, friends, family, lives – the only difficulty I had to do endure throughout all this, was to imagine.
Pacific Baby Squid – PHP 220 – Baby squid grilled and drizzled with EVOO, red wine vinegar, and oregano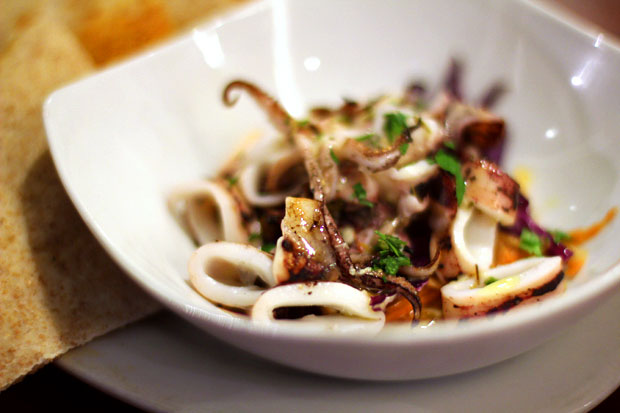 Lamb Souvlaki – PHP 495 – Lamb skewered with fresh vegetables and served with parsley salad and yogurt garlic sauce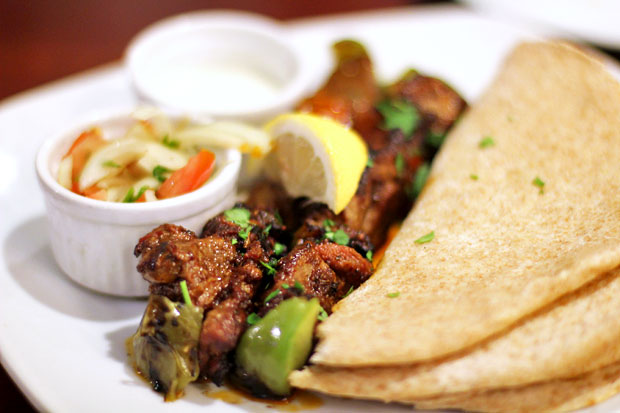 Chicken and Seafood Yiouvetsi – PHP 400 – Greek paella Valenciana with orzo, parsley, and EVOO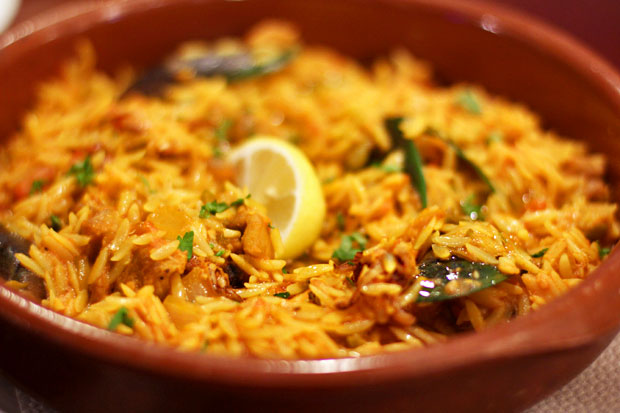 People in the Visayas still need our help. A little goes a long way, provided it goes through the proper channels. I trust the Philippine Red Cross. CLICK HERE to donate.
Cyma Robinson's Magnolia
UG/F Robinsons Magnolia, Doña M. Hemady Avenue, Valencia, Quezon City
Tel: 654-9970
Website: cymarestaurants.com
Facebook: cymarestaurant
Twitter: cymarestaurants
Email: contactus@cymarestaurants.com
Operating Hours: Mon-Sun 10AM-9PM
CLICK HERE for all other branches.
JB is one half of Will Fly for Food and its chief itinerary maker.  He's the one to blame for all the crappy photos and verbal diarrhea on this blog.  Don't listen to him.
Latest posts by JB Macatulad (see all)