'Scuse Me While I Kiss the SkyCab in Langkawi, Malaysia
This was the first place we went to after renting a car. Rated the number one attraction on TripAdvisor, we hopped into our Perodua Viva and drove straight here from the car rental agency. Barely two days into our week-long Langkawi adventure, we hadn't seen much of the island yet, so we figured what better way to view it than from an unobstructed, panoramic vantage point nearly 700 meters above sea level?
Shaky, acrophobic knees aside, I'd say that it was pretty darn awesome. 🙂
The entrance to the SkyCab is located within the Oriental Village complex, a strip mall of souvenir shops, galleries, spas, and restaurants situated at the foothills of Mt. Machincang. Most of the shops here are similar to the ones located along Pantai Cenang, very touristy and cookie-cutter and not really worth too much of your time.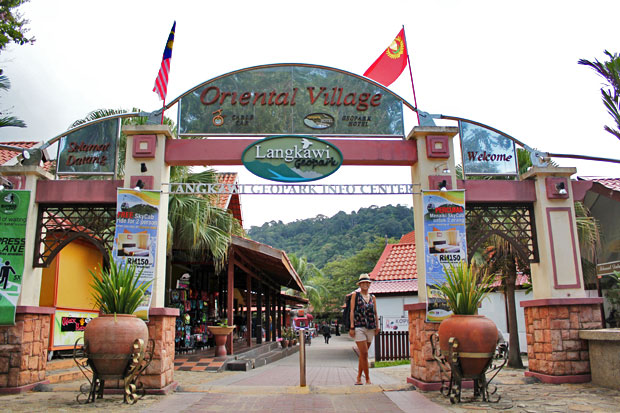 Lake at the center of the complex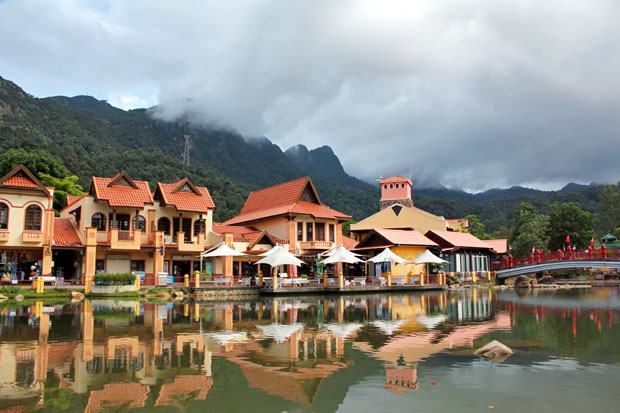 Hopping into the cable car, which seats a maximum of six, this warning sticker was on the door. Ya think?! 😆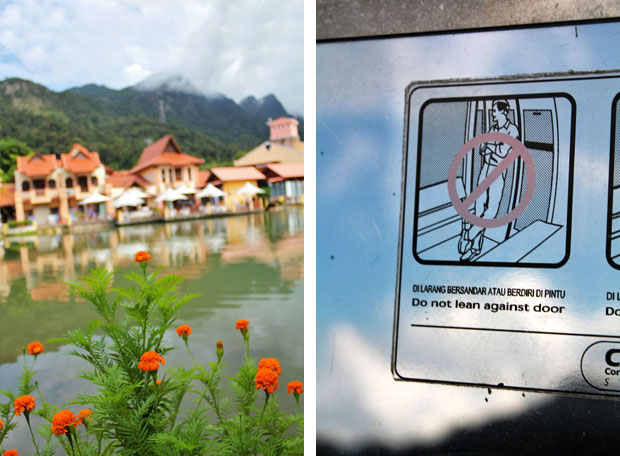 And away we go! The cable car system is comprised of three stations – the base station where you first get on, the middle station which is where we're headed to in this picture, and the top station. Perched on Mt. Machincang roughly 650 meters above sea level, this first leg of the ride is the longest, covering a distance of 1,700 meters. The entire ride each way, not counting queue times, takes around 15 minutes. SkyCab tickets are RM45 for adults, RM32 for children.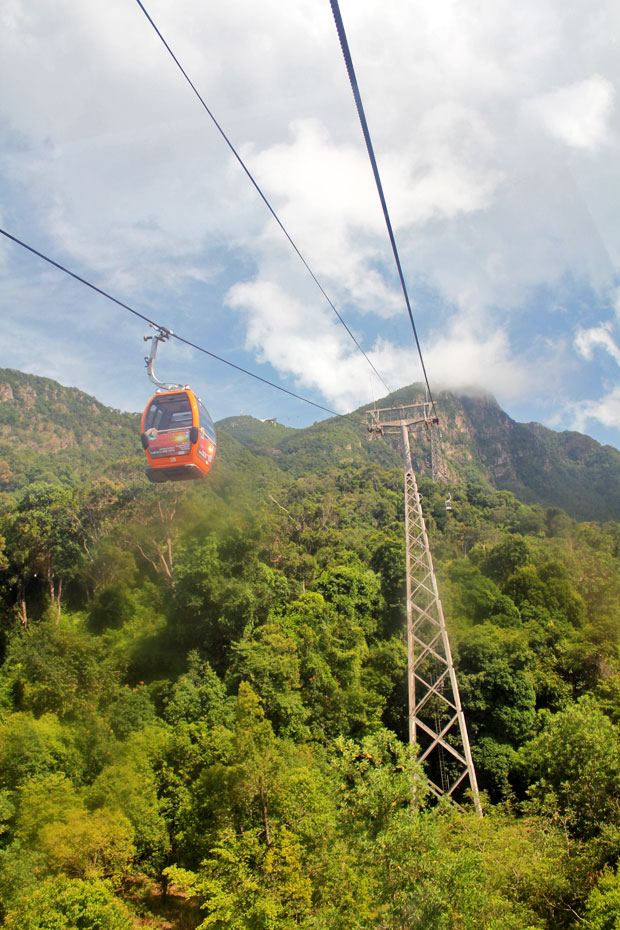 A bird's eye view of Telaga Tujuh Waterfalls, which we visited right after this cable car experience.



Here's Ren, scared. Daw. 😕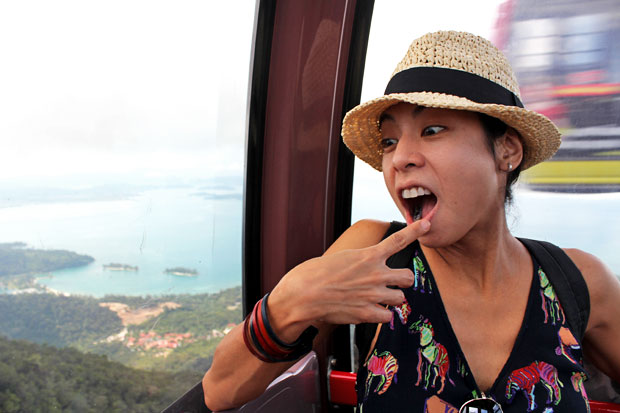 Nearing the top!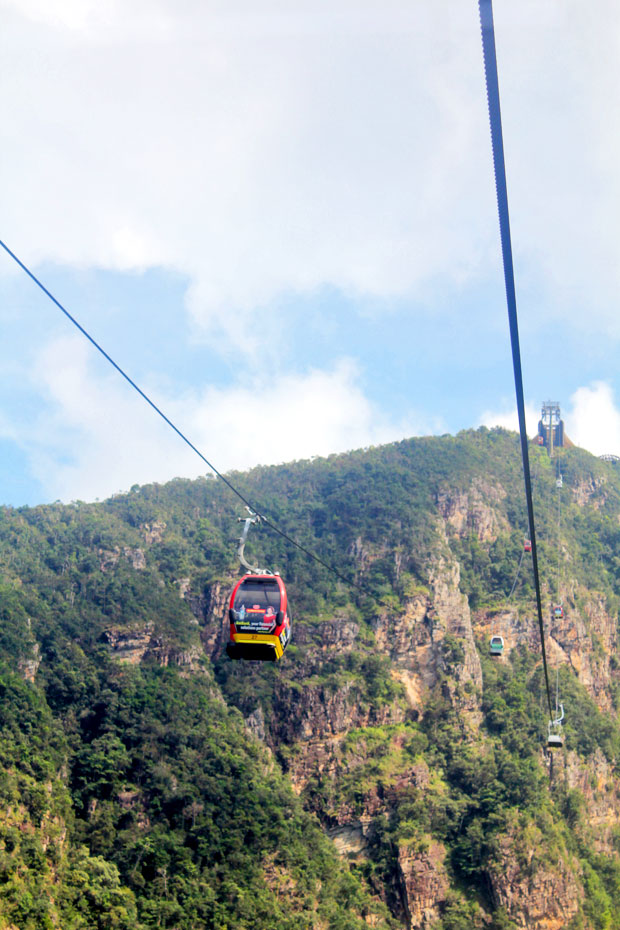 Observation decks with 360° views are located at both the middle and top stations. This picture was taken from the middle. Beautiful eh? I don't know if I'm looking in the right direction, but you can apparently see Southern Thailand from up here.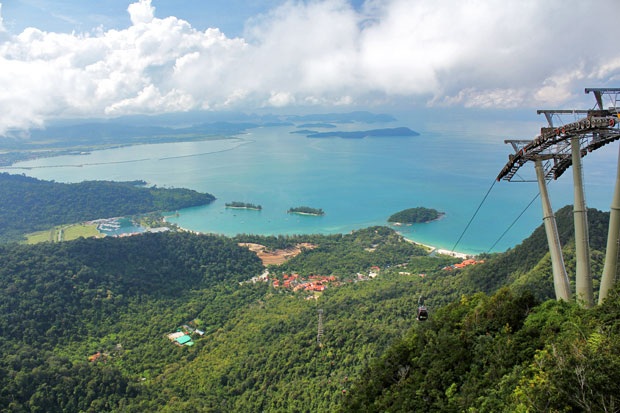 Ren climbing the observation deck at the top station.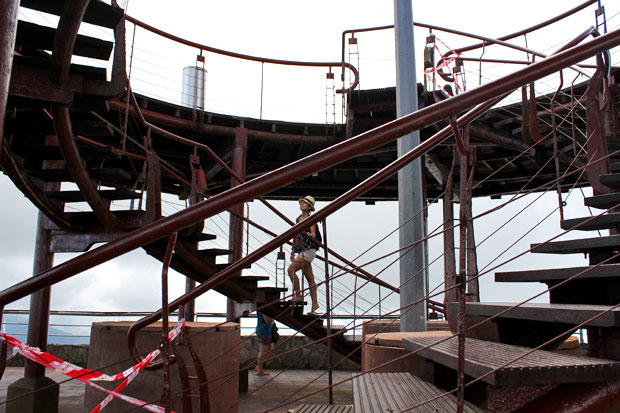 Pictured here is the ride between the middle and top stations.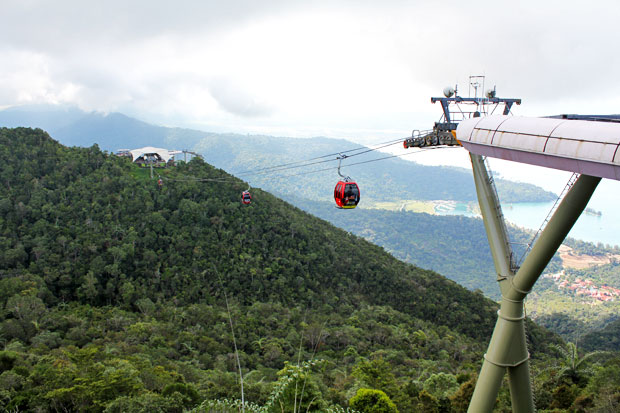 On top of the world ma!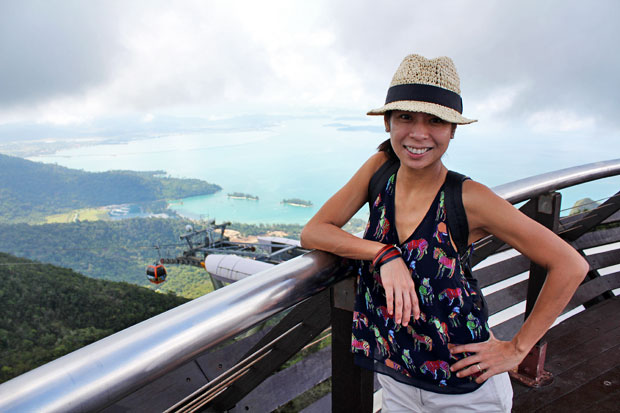 A shot of the SkyBridge, which unfortunately for us, has been closed for over a year now. Rumor has it that the bridge suffered structural damage during a recent earthquake and has been closed to the public ever since. No estimated completion date for the repairs has been announced. 🙁
Accessible from the top station, the bridge is suspended from an 82-meter-high single pylon, and hangs at about 100 meters above the top of Mt. Machincang. Measuring 125 meters in length, it's one of the world's longest curved suspension bridges. Disappointed as I was not to be able to walk on it, the acrophobe in me was secretly relieved, because I definitely would have been shitting in my pants on that thing. 😯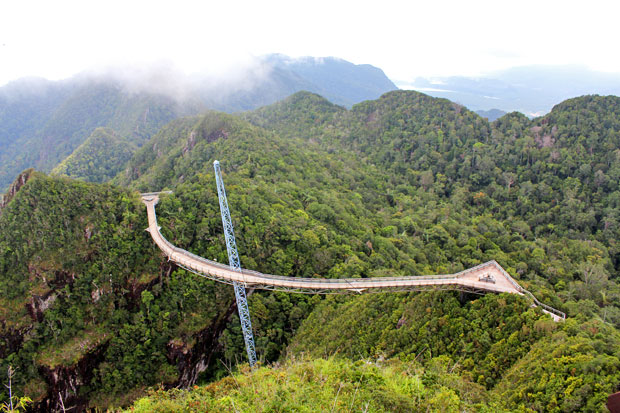 Though we didn't do it, it's worth noting that there's a third attraction here in addition to the SkyCab and SkyBridge. Called the SkyTrail, it's a guided, leisurely trek through the rainforest that begins at the middle station. Nature lovers will likely enjoy that. We opted to skip it because we had already arranged for an evening jungle trek with Dev's Adventure Tours later that week, pictures from which I'll be posting here soon. 🙂
Langkawi Cable Car
Cable Car Station, Oriental Village, Burau Bay, 07000 Langkawi, Kedah, Malaysia
Tel: +604-959-4225/1225
Fax: +604-959-1121/4121
Email: info@panoramalangkawi.com
Website: panoramalangkawi.com
Facebook: lgkcablecar
Twitter: PanoramaLGK
YouTube: PanoramaLGK
Cost: RM45 for adults, RM32 for kids
Disclosure
Some of the links in this post are affiliate links, meaning we'll get a small commission if you make a purchase or reservation at NO extra cost to you. We really appreciate your support as this helps us keep this website going. Thank you!
JB is one half of Will Fly for Food and its chief itinerary maker.  He's the one to blame for all the crappy photos and verbal diarrhea on this blog.  Don't listen to him.
Latest posts by JB Macatulad (see all)