Ang Mo Kio: "Red Tomatoes" and Singaporean Hawker Cuisine
Frustrated and resigned, I was about to resort to my usual trite spiel about the diversity and globalization of Singaporean cuisine, when it occurred to me to Google "Ang Mo Kio". Having pushed back this post for over two weeks now because I couldn't think of anything interesting to say, it turns out that my story had been staring at me the entire time, just waiting to be noticed, right there in the restaurant's name.
Next to the name Ang Mo Kio on the front page of their menu was a sketch of a ripe tomato. As I pointed out to Ren, I thought that to be an odd choice of symbol, since tomatoes are representative of Italian cuisine, more so than Singaporean. As it turns out however, Ang Mo Kio (红毛茄) is a locality in Singapore whose name is derived from the Hokkien phrase meaning "red tomato", and is in reference to fair-haired people who settled in Singapore from the west. Like any monicker given to foreigners, I imagine that it was originally meant to be unflattering, like Gaijin in Japanese, or Gweilo in Cantonese.
With Singapore becoming the diverse, globalized nation that it is today however, Ang Mo Kio has since been rewritten as 宏茂桥 in Hokkien. Though still pronounced almost identically, it's now more favorable and politically correct in its meaning, elegantly translating to "Bridge of Expansiveness and…(wait for it)…Prosperity".
😐
Diplomacy aside, I think I like "red tomato" better. 😆
I really liked the interior of this place. Very spacious, very comfortable. I loved those big, white, distressed picnic-style tables as well. Soon as we build our dream house/farm and I have more room for my photography setup, I'll make something like that for all our Reneelicious Recipe posts.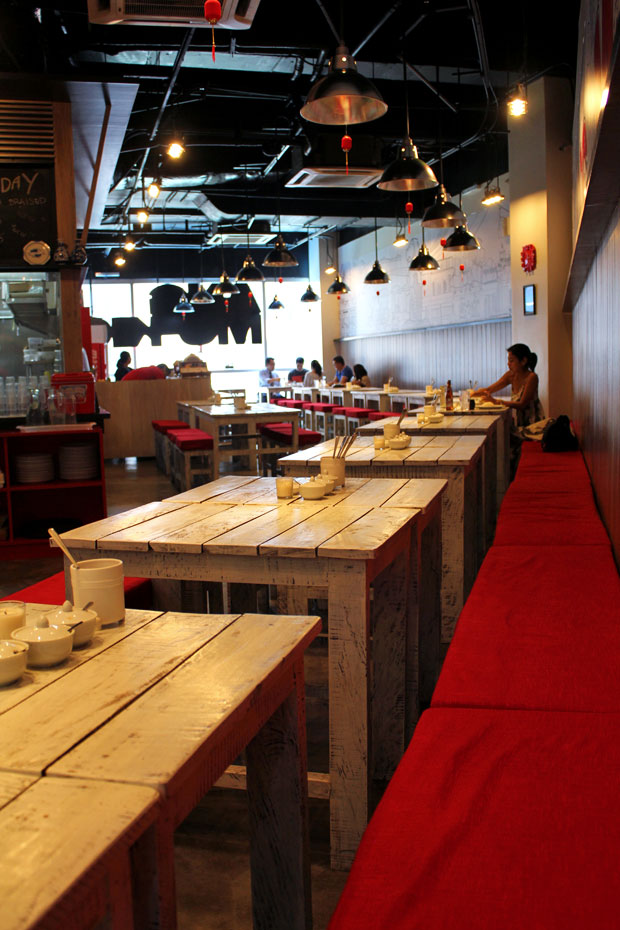 Oyster Omelette – PHP 168
I love eggs and oysters, so an oyster omelette is pretty much a can't miss dish for me. This one was a little different from the ones I'm used to, in that the oysters were sitting on top of the eggs, instead of being mixed in. Eggy and slightly gummy with the oceany brininess of oysters, I loved it.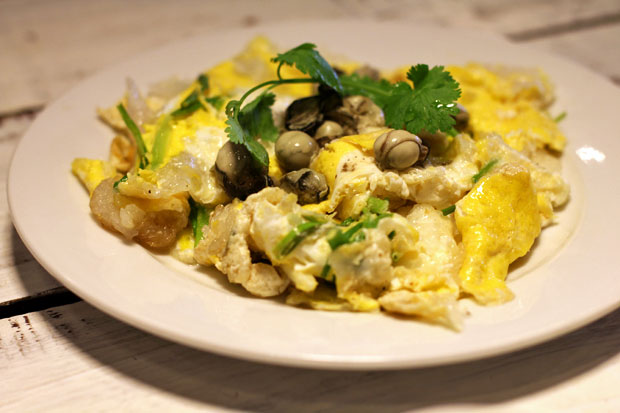 Half Hainanese Chicken with 2 Rice and Vegetables – PHP 558
In a word, delicious. Perfectly poached, tender, clean-tasting, and juicy, this was one of the best examples of Hainanese chicken that I've has thus far in Manila. Eaten with the rice, bok choy, and trio of sauces below, it was one flavor bomb after another.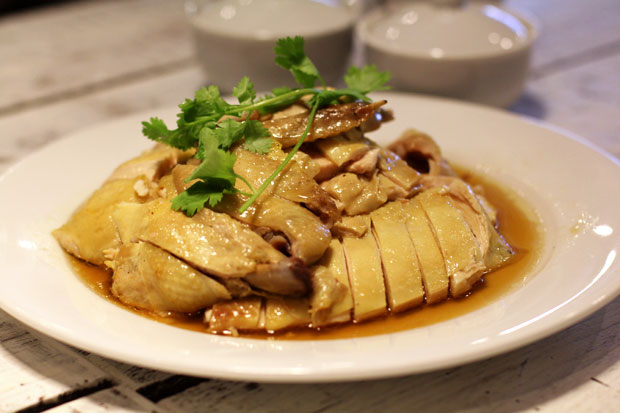 Glistening and deliciously oily, Hainanese chicken rice.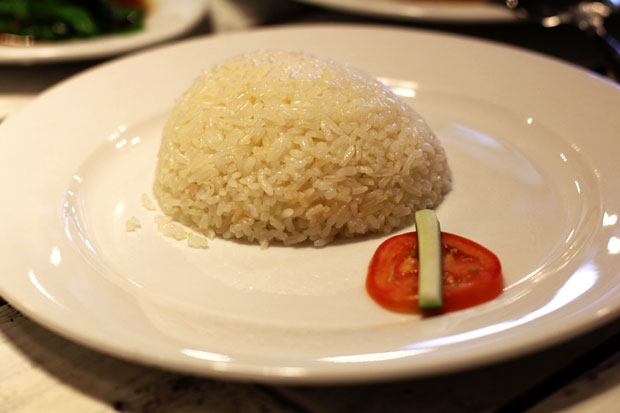 The side of fresh, crunchy bokchoy with oyster sauce that accompanied our Hainanese chicken.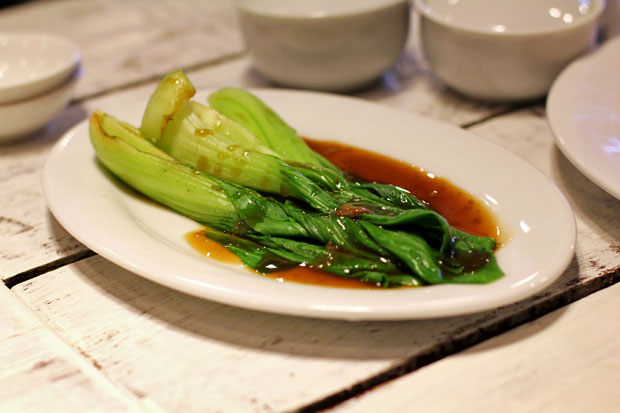 The trio of sauces, chili, ginger-garlic, and sweet-soy, that really make Hainanese chicken sing. Their chili was extra spicy too, just the way I like it.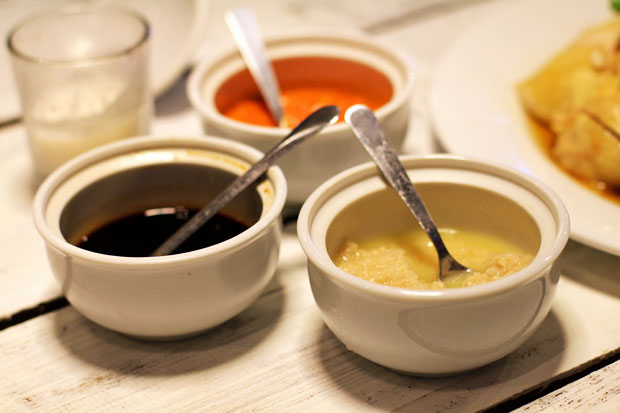 Going back to the "Bridge of Expansiveness and Prosperity", with the Singapore government's recent decision to limit and control the inflow of foreign workers, I'm thinking that "red tomato" might again be more appropriate. What do you think? 😕
Ang Mo Kio: Singaporean Hawker Cuisine
3/F The Podium, 12 ADB Avenue, Wack Wack, Mandaluyong
Tel: 696-7025 | Mobile: 0917-823-4317
Website: angmokiofood.com
Facebook: angmokiofood
Twitter: angmokiofood
Email: info@angmokiofood.com
Operating Hours: Mon-Sun, 10AM-10PM
JB is one half of Will Fly for Food and its chief itinerary maker.  He's the one to blame for all the crappy photos and verbal diarrhea on this blog.  Don't listen to him.
Latest posts by JB Macatulad (see all)