Wagyu and Lamb Burger Patties from My Own Meat Shop
Scrumptious, juicy wagyu and lamb burgers for only PHP 30-36 a patty. At those prices, why even eat out? That's exactly what I was thinking after getting a taste of these delicious burgers, courtesy of Reneelicious and My Own Meat Shop.
Living just off E Rod in Quezon City, Garcia's has been our de facto butcher shop ever since we got married. In fact, they've been our butcher for as long as I can remember, with both my mom and mother-in-law being loyal customers for decades. However, upon the recommendation of Ren's awesome godmother, we decided to try something new and check out My Own Meat Shop along Panay Avenue. Suffice to say, we were very impressed.
Located fairly close to National Bookstore and Tropical Hut along Scout Borromeo, the place doesn't feel at all like your typical meat shop. It looks and feels more like a multimedia showroom, but instead of flat screen LED TVs, they sell meat. You don't see any blood-stained, cleaver-wielding men all named "manong" hacking away at a bovine carcass. Instead, the shop is large, spacious, and spotlessly clean, with all the meat, poultry, and seafood already vacuum-sealed and frozen, neatly arranged in freezers, ready to be taken home. And get this, apart from selling top quality meat, they carry hard-to-find Brita supplies and a few household appliances like wet vacs and polishers as well. I was floored.
Non-food items notwithstanding, the selection here is terrific. Among their many offerings are Australian/New Zealand lamb (including chops!), Australian wagyu, diver scallops, Chilean seabass steaks, black cod, New Zealand green lipped mussels, and monkfish. Ren says that the offerings here are competitively priced, on par with most, perhaps even better. No arguments here. In spite of my cluelessness when it comes to supermarket food prices, I don't think you really need to be Market Man to know that PHP 30 a wagyu burger is a pretty darn good deal, do you? 😉
Wagyu Burger Patties – PHP 87.75 (275 g) – Three patties. For the mathematically disinclined like me, that comes out to almost 92 grams per patty. Neatly vacuum-sealed and without frost, I just love how clean and Zen all their products look.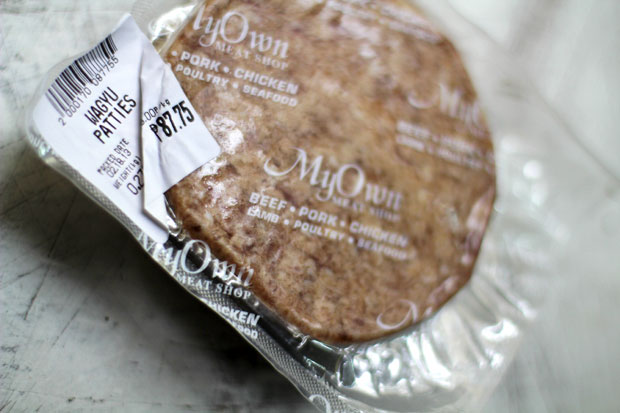 Fresh tomatoes, arugula, Tillamook Cheddar, wagyu burger, caramelized onions, spicy brown mustard. Oh yeah. From the very first bite, you will taste the difference. Smoky and boldly flavored without being overseasoned, this my friends, is no ordinary supermarket burger. It is DAMN delicious.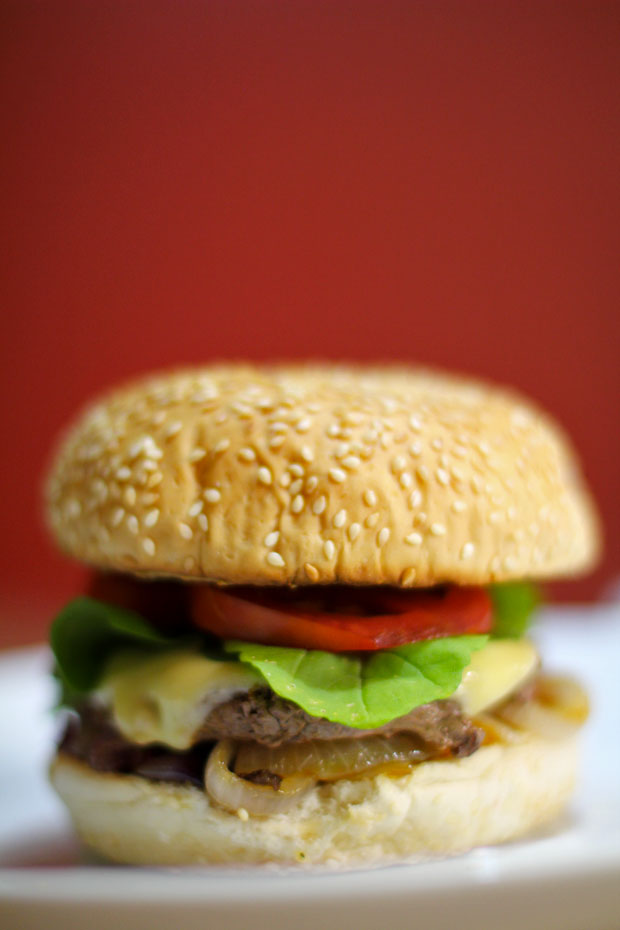 Lamb Burger Patties – PHP 101.50 (290 g) – Three patties, almost 97 grams each.



Look at that thing. It looks like it's got a halo around it. Immensely flavorful without being overseasoned, you could really taste and appreciate the lamb with this one. SO, SO good.
Asking me to pick between this lamb and the wagyu would be like asking me to choose between my Henry and my Mona. It's impossible.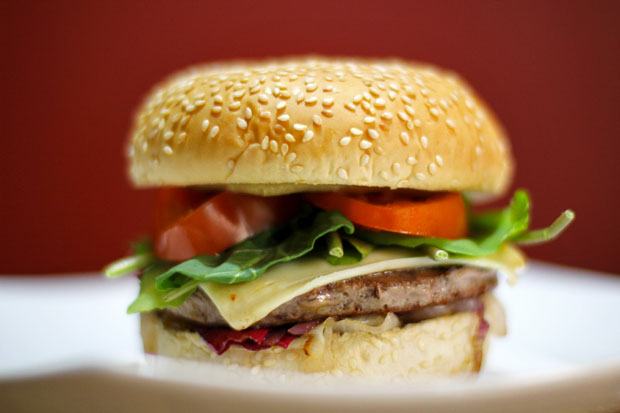 Though we didn't buy any today, we'll definitely be coming back soon to pick up Ren's favorite lamb chops. I want to get a pack of those insane-looking diver scallops as well. I couldn't really tell since they were stored in the premium freezer that was kept under lock and key, but each PHP 400 pack looked to contain around ten massive, juicy scallops. I kid you not, they must have been the size of hockey pucks. 😯
My Own Meat Shop
91 Panay Avenue, Barangay South Triangle, Quezon City. (It's close to Tropical Hut along Scout Borromeo Street and the Quezon Avenue branch of National Bookstore.)
Tel: 372-3944
Facebook: MyOwnMeatShop
Website: mayon.com.ph
Operating Hours: Mon-Sat, 8AM-7PM
JB is one half of Will Fly for Food and its chief itinerary maker.  He's the one to blame for all the crappy photos and verbal diarrhea on this blog.  Don't listen to him.
Latest posts by JB Macatulad (see all)