Dried, butterflied fish like lamayo and danggit are among my favorite breakfast foods, so you can imagine my elation when my mother-in-law shared with us this kilo of daing na biya, which was gifted to her by a friend from Pangasinan. Hallelujah baby! 😀
Biya is the Tagalog name for the long-finned goby fish, which is also known by several other terms depending on the region. In Bicol, it's known as ganiya, maloog, or tambasukan. In Palawan, it's referred to as dapa-dapa, while in Pampanga, it's called biyang kuayan.
Like lamayo, it's not as well known as danggit, but in my opinion, even more delicious. Butterflied and dried in the sun for only a day or so, it isn't succulent and meaty like lamayo, but it's the most crisp among the three. Thicker than danggit but just as delicate, it's slightly salty, not at all fishy, and smashingly crisp. Absolutely delicious, especially when dipped in pinakurat (spiced coconut vinegar) and eaten with garlic fried rice and scrambled eggs.
A seasonal delicacy, daing na biya is apparently difficult to come by in Manila, so you may have to go to regional markets like the one in Sta. Rosa, Laguna to find some. I read online that they're sold there for around PHP 400-450 a kilo, which isn't cheap, but definitely worth every centavo. 😉
Biyaya ng Diyos, in English, means "God's blessings."

Considering how hard these are to come by, opening this parcel of biya was like unwrapping gold. What a beautiful, albeit fishy-smelling, sight. 😆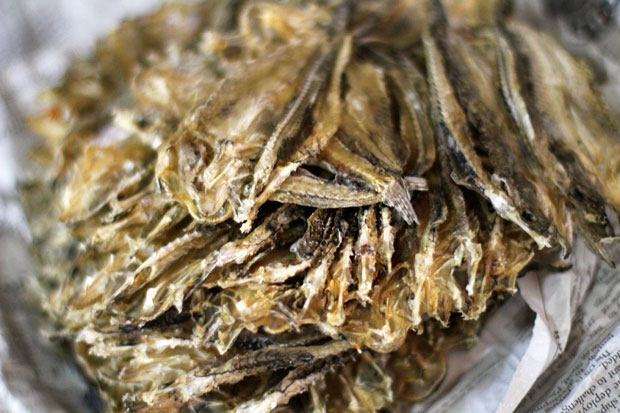 How gorgeous is that? It's like sunshine on a plate.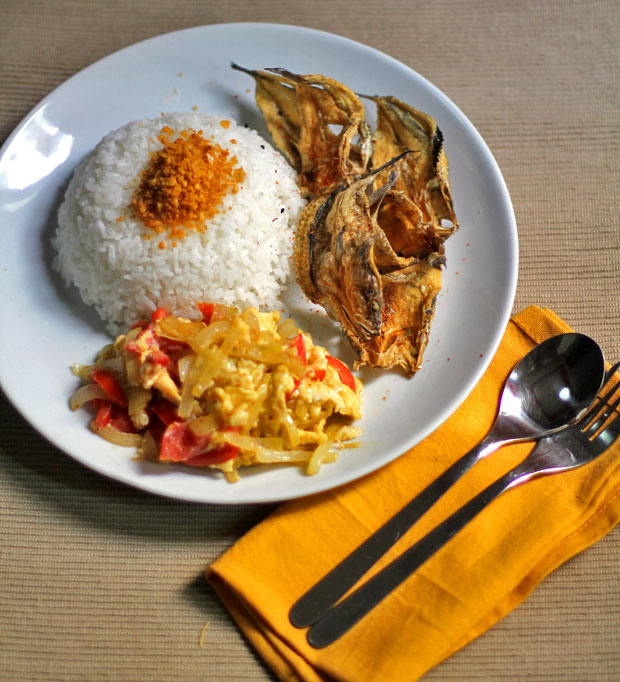 I swear, with dishes like lamayo, tapsilog, longganisa, danggit, tocino, and biya to be proud of, no one, and I mean NO ONE, has better breakfast than us Filipinos.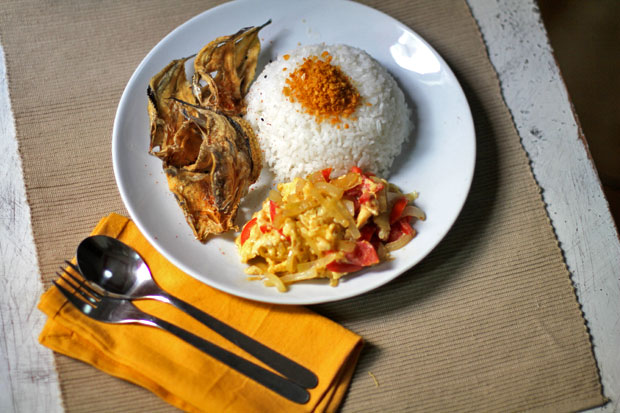 A few flecks of togarashi for even more flavor. As I like to say, "A dash of togarash, makes it yummy in a flash." 😉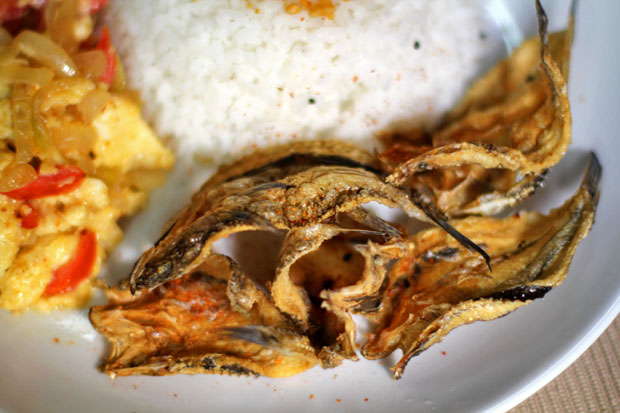 If you're still feeling generous from the recent holidays and have information on where to buy daing na biya in Manila, please be an angel and share it here. Being the insatiable glutton that I am, rationing isn't exactly my strongest suit. 😆 Thank you!
JB is one half of Will Fly for Food and its chief itinerary maker.  He's the one to blame for all the crappy photos and verbal diarrhea on this blog.  Don't listen to him.
Latest posts by JB Macatulad (see all)