Joyeux Noel! 2012 Bizu Christmas Catalog
I've been working with Bizu for several years now, having done many of their packaging and collateral designs. Every year, they come out with a catalog that showcases their Christmas collection, featuring festive, mouthwatering goodies both sweet and savory, like new macaron flavors, French pastries, and holiday roasts.
I didn't do their print brochure this year, but I did do an interactive, digital version of it in Flash, which is meant to be viewed as an app within their Facebook page. You can view it directly at www.bizuchristmas.com, or from Facebook. It was done entirely in Flash, so it unfortunately can't be viewed from an iPhone or iPad.

A few screenshots to whet your appetite.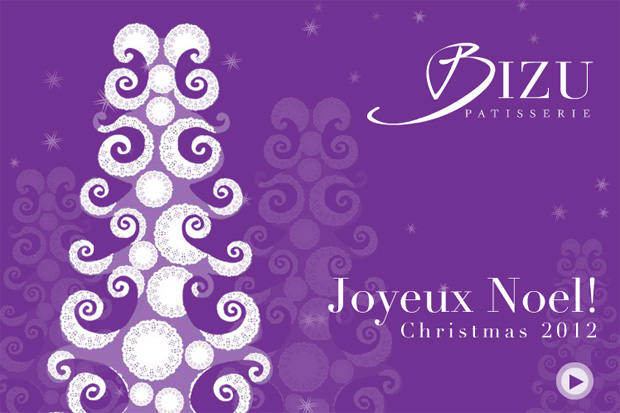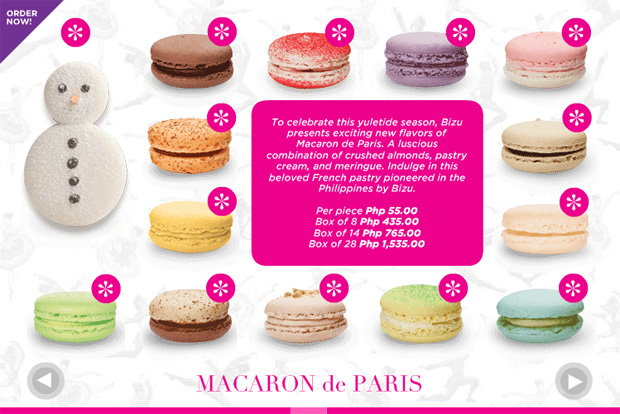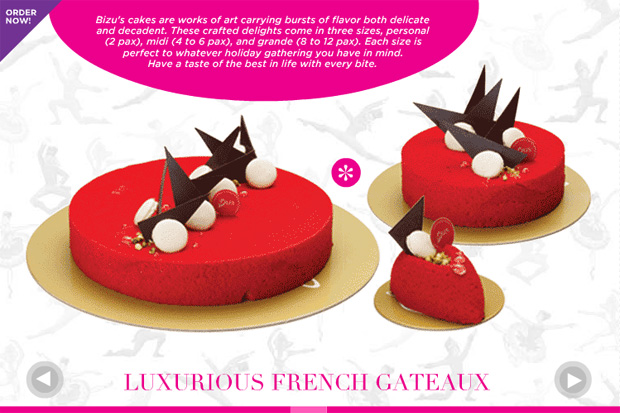 Don't those macarons look ridiculous? I love that new Rouge French gateux as well. That rich, raspberry redness just makes me want to lick my screen. In fact, I may have done so once or twice while working on the digital catalog. 😆 When it comes to macarons and cakes, Bizu, even after all these years, is still tough to beat. And their savories are pretty damn awesome too. I'm not just saying this because I work with them, but I went to a Bizu-catered wedding once, and their food was hands down better than any other catered event that I've ever been to. It was stellar.
You may notice from the Flash movie that some of the images look just a tad pixelated. I had to optimize them as much I could to reduce the output file to a more manageable size, in this case roughly 1.5 MB. With this being such an image-heavy brochure, I had to sacrifice image quality, otherwise I would have wound up with a 3 MB file that you had to wait several minutes to download. I think this was a happy compromise.
Anyway, I hope you like it. After a crazy week, it's time for a short vacation. Ren and I are off to Siem Reap, Cambodia today, where I'll be filling up my memory card with photos of Angkor Wat, while Ren does her best Lara Croft impression. She even brought the same tight, white tank top, khaki shorts, and hiking boots to match. 😆
JB is one half of Will Fly for Food and its chief itinerary maker.  He's the one to blame for all the crappy photos and verbal diarrhea on this blog.  Don't listen to him.
Latest posts by JB Macatulad (see all)