President Tea House is located at SM City North EDSA, North Ave. cor. EDSA, Quezon City. Tel: 332-9104. CLICK HERE for other branches.
Ren told me that President Tea House has been serving delicious and authentic Chinese food in the Binondo area since like, the dawn of time. If you keep a food blog and chance upon a place like that while you happen to be carrying around your camera, then there's little else to do but order lunch and start snapping away. Just call it a blog reflex.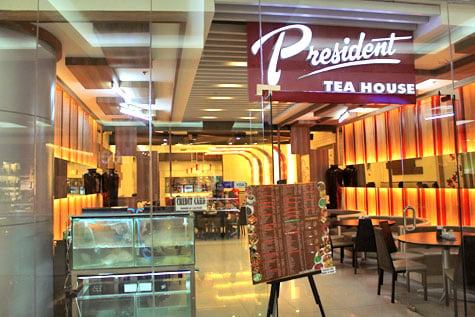 Graphic, contemporary interior. I'm guessing the original branch along Salazar Street in Binondo looks nothing like this.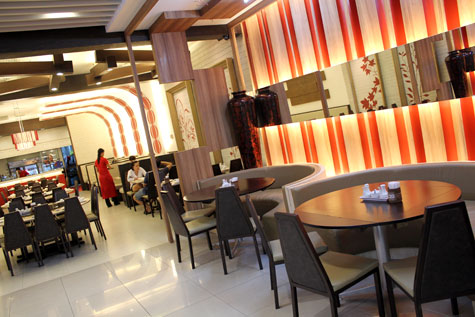 Soyed / White Chicken Rice Combo – PHP 150
There's actually no soyed/white chicken rice combo dish on the menu but I was offered this when told that my original order of soyed chicken was unavailable. I guess they had some but not enough for a full order?
In any case, they gave me this supposedly half and half hybrid dish, but I couldn't exactly tell which was which. If they were both in this bowl, they looked and tasted exactly the same to me, which was a bit on the bland side to be honest with you.
I was expecting something like Hainanese chicken, where a seemingly dull and unappetizing appearance concealed an explosion of flavor. Sadly, this looked the part but tasted nothing like it.
Bland and annoying with its little bones that I had to keep fishing out of my mouth, you could call this a perfect example of killing two birds with one stone as I will effectively never order either one again.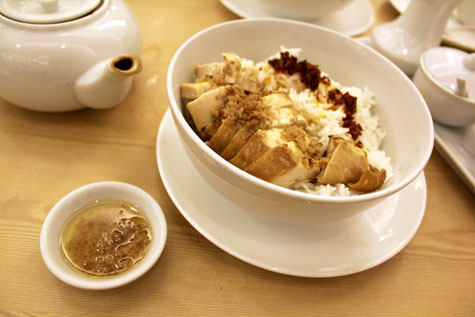 Wanton Mami – PHP 120
9 times out of 10, Ren will wind up ordering the better tasting dish and this was just another example of that. As with her choices in men, she just really knows how to pick 'em I guess. 😉
Hearty and flavorful with a generous helping of four tasty, good-sized wantons, this heaping dish was a downright steal for only PHP 120.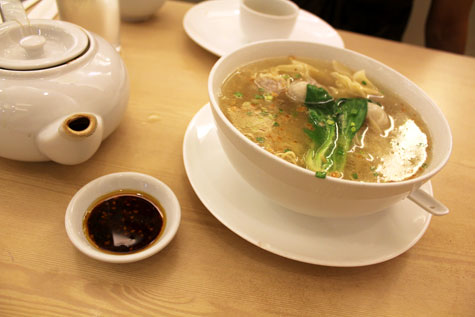 It goes without saying that this little sound byte of a meal hardly encapsulates the President Tea House experience. We've gotten in the habit of eating small lunches so we only looked as far as the rice toppings and noodles section this time, but places like this scream 'table of 10' so you can order a spectrum of dishes to get a little taste of everything.
For a Chinese restaurant that's not only lasted but thrived in Chinatown for as long as this one has, such a consummate experience is warranted. When the right time (and occasion) rolls around, I'd love to try their original branch in Binondo though instead. Why? Simple mathematics: 30 year old wok > 3 year old wok. 🙂
JB is one half of Will Fly for Food and its chief itinerary maker.  He's the one to blame for all the crappy photos and verbal diarrhea on this blog.  Don't listen to him.
Latest posts by JB Macatulad (see all)